Get Em Down South Merriment
"Farrah" came to us from Brumby's Run in California. I just loved her monkey face. She had the perfect gremlin look. Her breeder Ann Dunn wanted her to stay with Bonnie but after we chatted a bit she decided it would be ok for Farrah to join our breeding program and family. What a blessing that ended up being. This gorgeous girl has stolen out hearts. She along with our beloved Diamond will be one of our forevers.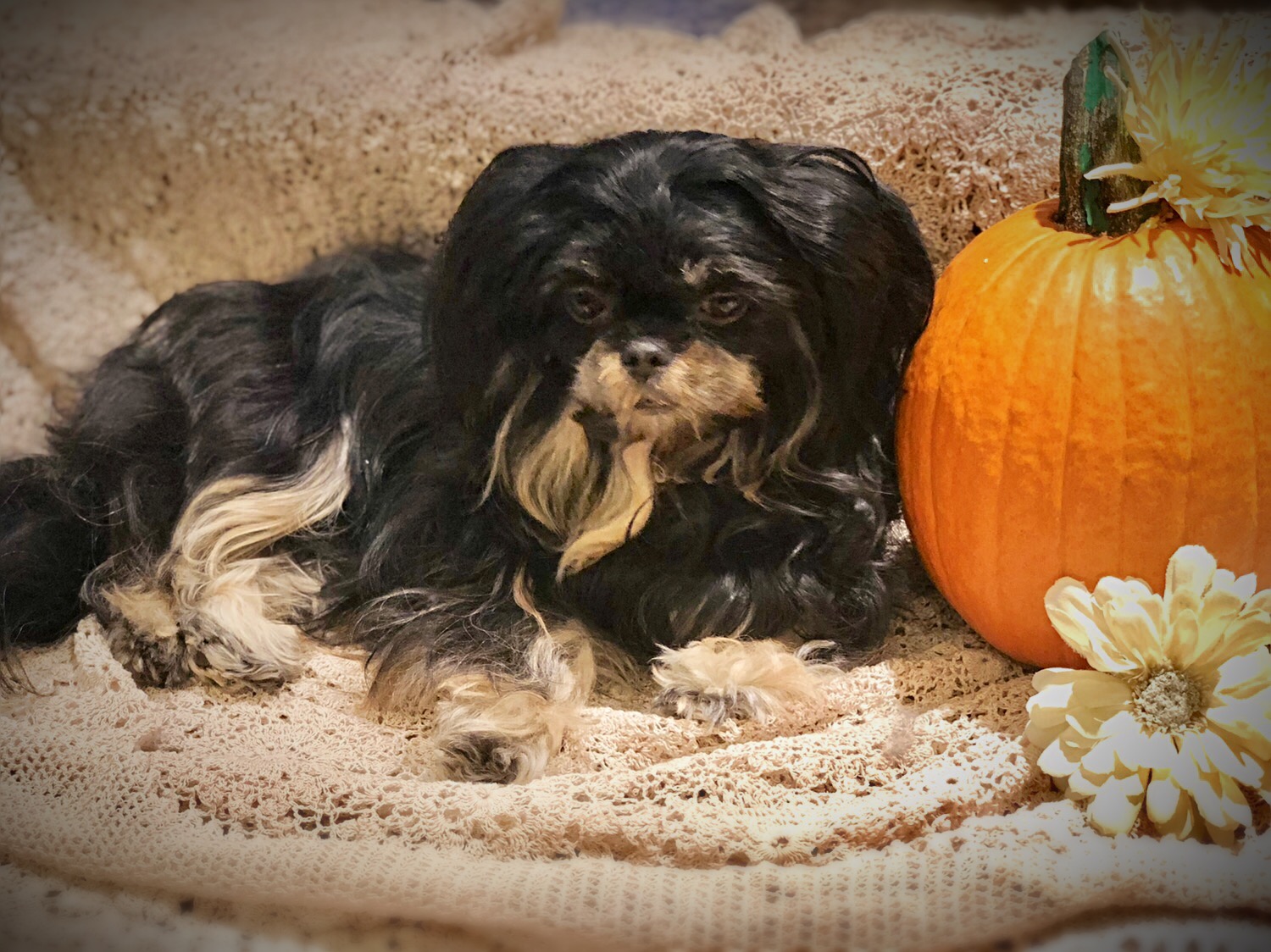 Precious Blessings Of Elegant & Shekinah
Jade was the first addition to our new generation of Shekinah's Mi-Ki. She came to us from Precious Mi-Kis in Indiana. She was headed to another breeder as her pick of the litter But we fell in love with this red and white girl. We are grateful to Brenda Reyes and Connie Walker for allowing Jade to be part of our breeding program and family. She resides with my brother and his family next door. She is one spoiled girl with all of the attention on her.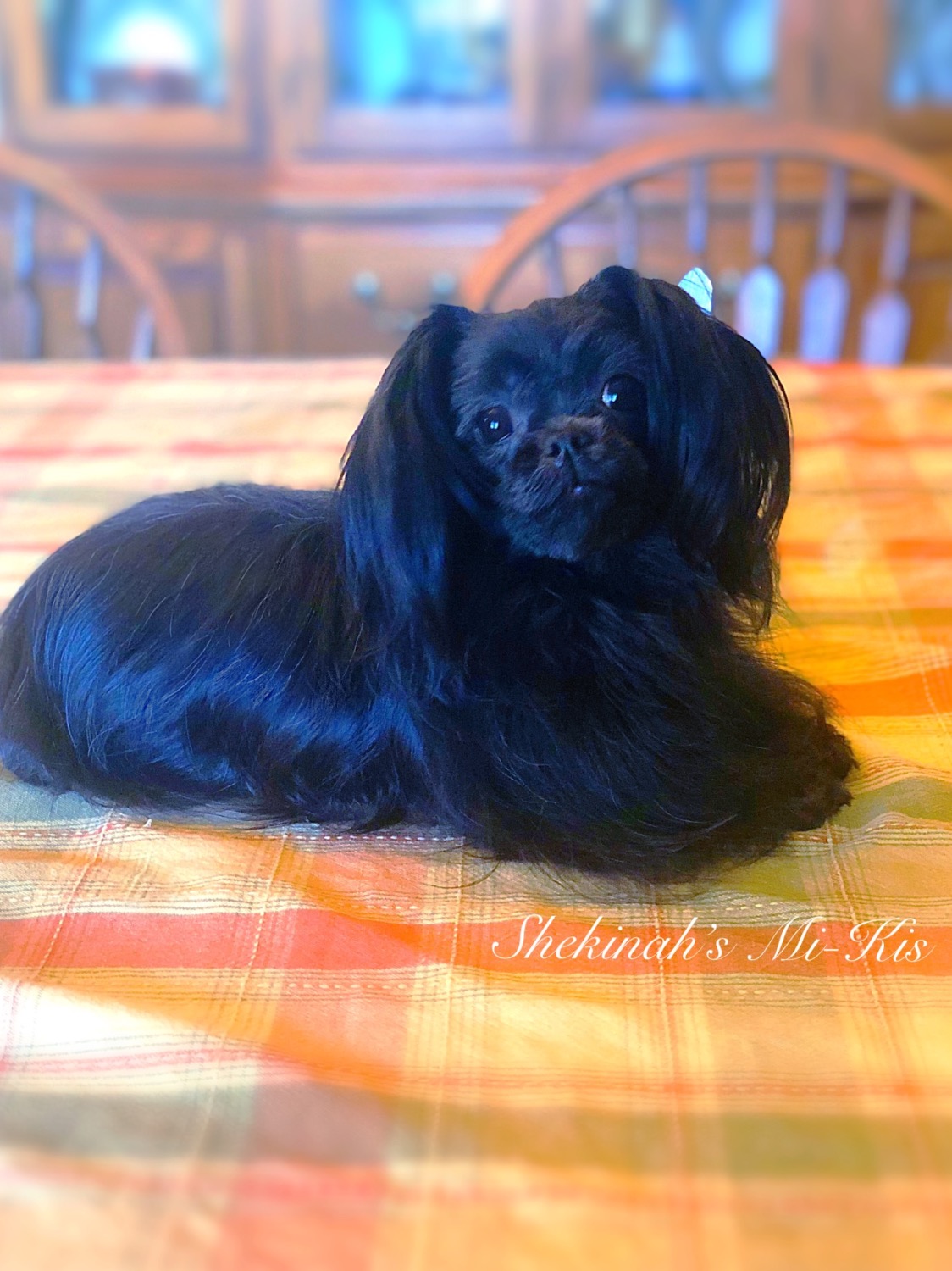 Paisley came to us from So Fine Mi-Kis in Indiana. She is daughter to the most titled Mi-Ki in the world! World Cup Champion B- Blessed Nothing Sweeter Than Skeeter Of So Fine
Owned by Denise Schirr. Bred by Sue Vermesse.

Photo owned by Denise Schirr
A huge thank you to Denise for trusting us with her lines and her precious Paisley. Giving her up was a tearful transition. She is most assuredly a treasured addition to our program and our home.

Brumby's Run Duchess Of Shekinah

Duchess came to us from California. She is our Bonsai granddaughter. A gentle natured girl maybe even a little shy at first but once she's comfortable she's a cuddle bug. She and Bandit
reside with my uncle near by and are the best of friends.